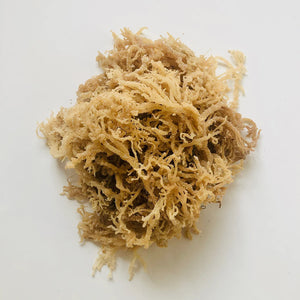 This is our cheapest variety for those that care most about price.  This variety is more moist than the St. Lucia variety.

Orders of $1000 or more must be paid via wire transfer or crypto.
Get an additional 5% discount automatically applied to orders over $500.
Subscription orders get 20% off 
Orders take between 5-10 business days to process.
We do not buy/sell pool grown sea moss.  Despite popular belief, pool grown moss is not widespread because it actually is more expensive to grow plants in controlled environments vs the open ocean.